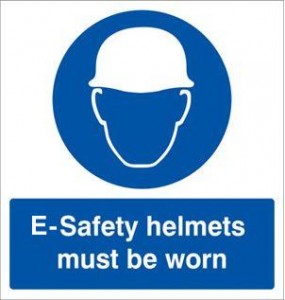 E-Safety encompasses not only Internet technologies but also electronic communications via mobile phones, games consoles and wireless technology. It highlights the need to educate children and young people about the benefits, risks and responsibilities of using information technology.
E-Safety concerns safeguarding children and young people in the digital world.
E-Safety emphasises learning to understand and use new technologies in a positive way.
E-Safety is less about restriction and more about education about the risks as well as the benefits so we can feel confident online.
E-Safety is concerned with supporting children and young people to develop safer online behaviours, both in and out of school.
E-safety is constantly evolving. All teaching and non-teaching staff should be aware and able to recognise e-safety issues. Our E-safety Support will save you time with many ready-to-use resources that help you deliver excellent practice in teaching online and Internet safety.
We have resources for Teachers, Parents and Students.
Ofsted
Ofsted have updated and republished their guidance to inspectors on 'Inspecting Safeguarding in early years, education and skills'. These changes have been made to reflect the changes to the latest version of 'Keeping Children Safe in Education'.
You can access the new inspection guidance by clicking here.