"A Guide to Public Wifi Security Risks & How to Use it Safely".
Surfshark is an award-winning, secure VPN that encrypts your online data to help you stay private & protected every day, hassle-free.  They have produced this in-depth resource that offers lots of useful information such as:
The evolution of wifi: from a niche military experiment back in 1997 all the way to the present where wifi is available almost anywhere in the modern world.
The potential dangers of using public wifi; including the risk of cybercriminals targeting you, how your personal information is exploited online, and common mistakes people make that leave them vulnerable to an attack.
Tips and advice for using public wifi safely such as recognising unsecured websites, reading privacy policies, looking for signs of malware, tips to browse safely on your laptop or smartphone, and using a VPN to protect your personal data.
Links to other useful resources and information to protect your data and privacy when using public wifi.
Here is the link: https://surfshark.com/wifi-security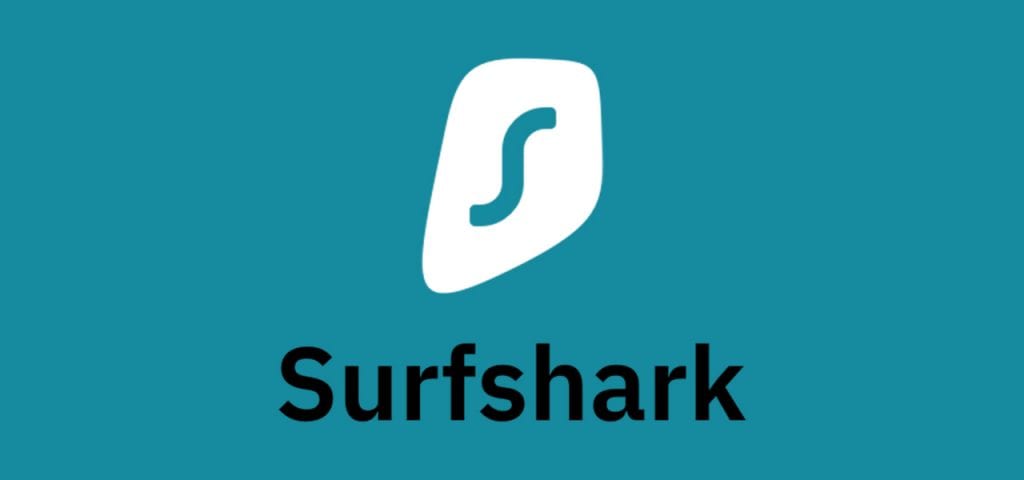 Keeping Children Safe Online
Understanding what children do online and the risks they face will help you keep your child safe. Here are some resources that we hope you will find useful.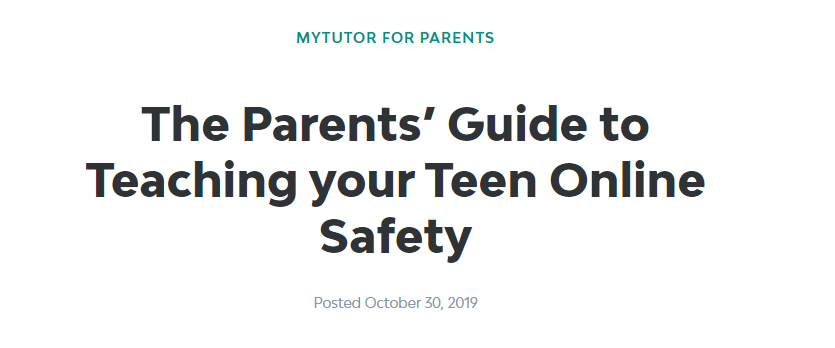 Click to read the latest addition of Digital Parenting, clear and up to date about digital safety and your family produced by Parent Zone.
Social Media and Networking

Social Networking sites are among the fastest growing phenomena on the Internet. Among the most popular social networking sites are Facebook, Instagram, Pinterest  and Twitter. All of them provide a excellent way  to stay in touch with family and  friends; sharing photographs and videos, comments or even playing online games. If used carelessly, however, they can expose you and your children to dangers.
Snapchat
Kids can be so addicted to maintaining their Snapchat streaks that they ask friends to be their "Snapchat Sitters" and post for them if they are away from a wifi conection on holiday!
The NSPCC have developed a site where you can check which social networking sites your child uses and whether it is safe or not.  Visit: www.net-aware.org.uk
For more information visit:  www.thinkuknow.co.uk/parents
What Apps Social Media Parent Handout
We have compiled a list of some of the big hitters in social media and their risks. Please be aware that this list is by no means complete and will be constantly evolving. We hope it gives you a starting point .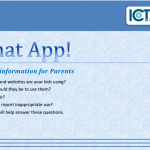 Click  here to download the pdf
Online Gaming
Games are heading online now more than ever. Everything from Tetris to football games can be played online and against other human opponents rather than computer controlled opponents. Players can usually communicate with one another; perhaps using onscreen messaging which is typed during the game play or some games allow voice communication so that players can swap their thoughts freely via a headset whilst competing just like having a telephone conversation.
Today's games consoles can be a great way to bring the family together. Whether it's bowling on the Nintendo Wii or Fifa on the XBox 360, families can be involved in activity to develop communication and relationships.The very best gaming is safe gaming – which means games should be played responsibly.
The ideal way to ensure that your children and teenagers are playing the right games, and playing sensibly, is to take an active interest in what they are playing, whether your children play on games a PC, Xbox 360, Nintendo Wii or Sony PlayStation.
Download a useful parent sheet to give you the low down on online gaming.
Top tips
Keep a clean machine: Before your children start playing online games, make sure that your computer has an activated security suite: a firewall, anti-spyware software, and anti-virus software.
Check the game rating: Checking for a game's age rating on game packages, online or in some mobile app storefronts – is a great place to start in terms of gauging its age-appropriateness. Many games also have descriptions that detail exactly what type of content a parent would want to know about, along with specific examples.
Make passwords long and strong: Ensure your children have strong passwords for their gaming accounts. Passwords should be at least eight characters long and a mix of upper and lowercase letters and numbers and symbols.
Remain positively engaged: Let your kids know they can come to you if they feel uncomfortable when playing a game. Participate in the game with your kids
Gaming and Addiction
Online gaming can be a fun way for kids to connect with others, but it's important for them to understand the risks and know how to handle certain situations.
Games foster creativity and interaction and can play an important role in social, physical and intellectual development
Games often require children to obey rules and follow directions, thus increasing their capacity for self-discipline and autonomy
Games can help to introduce newcomers to technology and foster interest in ICT
Puzzles, adventures and quests offer opportunities for players to develop strategic thinking and problem-solving skills
And of course they are FUN
One of the issues of computer gaming is that young people can become addicted to the games that they play
Download a useful parent sheet to give you the low down on game addiction.
Pegi Ratings
Age ratings are systems used to ensure that entertainment content, such as films, videos, DVDs, and computer games, are clearly labelled for the age group for which they are most suitable. Age ratings provide guidance to consumers (particularly parents) to help them decide whether or not to buy a particular product.
Pan European Game Information (PEGI) is a European video game content rating system established to help European consumers make informed decisions on buying computer games with logos on games' boxes.
Click here for more info

For more information about online gaming visit: www.askaboutgames.com 
Rules and Tools Age based guidelines
Rules 'N Tools Age-Based Guidelines 14-18
Rules 'N Tools Age-Based Guidelines Eight-Ten
Rules 'N Tools Age-Based Guidelines Eleven-Thirteen
Rules 'N Tools Age-Based Guidelines Two-Seven
Do computer games cause aggression in children?
There have been several high profile studies investigating the link between violent media content and childhood aggression.
Here is a link violent games that you may find interesting.
The Dark Web
So what exactly is the dark web?
The internet is actually made up of three different layers: the surface web, the deep web and the dark web.
The surface web is the top layer of the internet, and includes all the web pages that show up using search engines like Google.
The deep web are web pages that don't show up in search engines because they are hidden and only accessible via passwords and authorisation, such as password-protected parts of online banking and work intranets. This information cannot be traced by search engines and contains all kinds of database information, emails, banned books and censored information that search engines filter out of their systems.
The dark web is a hidden or non-indexed subsection of the internet, which promotes anonymity for users as well as content owners. The dark web, or Tor (The Onion Router), is a network of untraceable online activity and websites that cannot be found using search engines. To access them you need to use specific software and configurations.
Tor was originally set up in the mid-1990s and offers anonymous browsing to people across the world. It now hosts roughly 30,000 hidden sites. Users in countries with strict censorship laws can use it to access mainstream sites and exchange information securely. However, contrary to its principles of privacy and security, this same anonymity has also enabled it to hide some of the most serious crimes on the Internet.
Not many people access the deep web, for at least one of these reasons:
1. They do not know it exists yet (which you now know if you have read up to this point).
2. They do not know how to get access to it.
3. They know how dangerous the Deep Web is.
 The Dangerous Part of the Dark Web
There is a darker part of the Internet inside the Deep Web that does not just allow people to access private information, but also contains some of the worst things on the Internet. This includes things like child pornography websites, videos of beheadings, and online communities that promote black markets for illegal drugs.
Needless to say, there's a reason why it is the deepest and most dangerous part of the Internet and why search engines make this type of content 'invisible' to the mainstream public. However, we cannot pretend it's not there. We need to find ways to raise awareness about this section of the Internet to protect children from being lured to this section of the Web,
Accessing it requires a unique browser called TOR, and enables users to browse anonymously and visit extremely disturbing content as well as purchase contraband, illegal drugs, etc.
Parents need to check their kids PC's, laptops, tablets, and smart phones for the TOR browser. If your child has this browser, they are exposing themselves to dangerous, extremely disturbing, and illegal content.
Check out these links for more information:
https://en.wikipedia.org/wiki/Dark_Web
https://www.commonsensemedia.org/privacy-and-internet-safety/what-are-the-deep-web-and-the-dark-web
https://parentzone.org.uk/article/dont-be-afraid-dark-net
https://securingtomorrow.mcafee.com/consumer/family-safety/dark-web-what-every-parent-should-know/
https://www.internetsafeeducation.com/blog/kids-dark-web/
You will need Adobe Reader to open some of these files. Click the link below to download.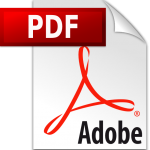 Useful Web Links
Games and films
http://www.thinkuknow.co.uk/parents/
http://www.askaboutgames.com/index.html
http://www.saferinternet.org.uk/downloads/resources/publications/Online-gaming.pdf
General
http://www.thinkuknow.co.uk/parents/