Congratulations to everyone taking part in our Safer Internet Quiz.  We had loads of fun doing it, and from your comments and smiles, you did too!  We were really impressed with your super powers of deduction –  you managed to spot the fake news stories and the fake photos.  As you can see from this photo, we faked our backgrounds as well, but it does look cool!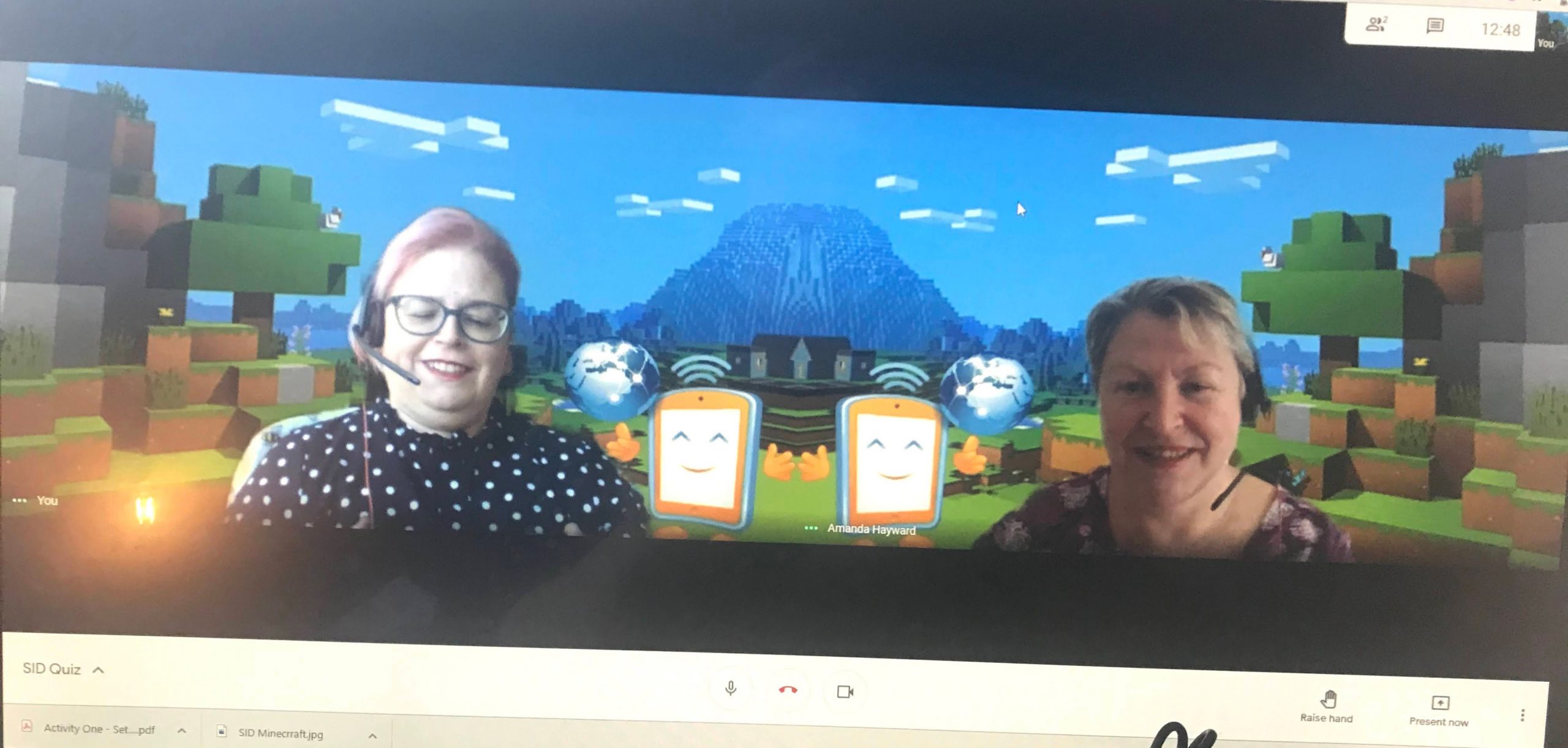 So, get on with it I hear you cry!  Who won!  Well it was really close.  Three teams all tied on 26 points, Fellgate Y4, Mortimer Monkeys and Spectacular Six from SS Peter & Paul Primary.  We had to go to the tie breaker.  The tie break question was: according to PC Mag, how many millions of people use fortnight every month?  The answer 131 million.  The closest of the three teams to that figure was ……. Mortimer Monkeys!!!!!   So huge congratulations to them and their teachers.
Thank you all for taking part, we look forward to running another quiz very soon.  Have a great half term.